Welcome to Believers' Academy--an exclusive benefit for Partners!
Believers' Academy is an online learning center with video courses tailor-made for today's busy lifestyle. Learn what you want, when you want and take your faith to the next level.
The best part is, the lessons here are free! To continue to get full access, consider becoming a KCM Partner. Curious about Partnership? Click here. Want to become a Partner today? Click the 'Yes' button below the video.
...and receive full, access to Believers' Academy and the Partner Community! Partnership is saying "Yes! I'm standing with you in faith. It's about praying for one another, joining resources, standing together and changing the world!
Check out our latest course updates
We're adding new Believers' Academy courses and lessons regularly, so be sure to check back often for the latest. Topics include faith, finances, relationships, healing and much more!
Updated October 2017
God wants you well, and His power for total and complete healing and wholeness belongs to you. Whatever you've been dealing with, healing is for today, and it's for you! Listen and learn how to receive your healing through obedience to God's Word.
Lessons Include
God's Will Is Healing
Speak Your Healing
Healing Blockers
5 Steps to Receiving From God
Updated September 2017
God's will for us, as believers, is prosperity and abundance. Not only does He take pleasure in our prosperity, but it is a gift that is to be used to minister to the hurting and the lost, and to spread the gospel throughout the world. The spiritual principles of tithing and giving are the foundation for prosperity, abundance, and of course, debt freedom.
Lessons Include
God's Will Is Prosperity
The Foundation for Debt Freedom
Steps to Debt Freedom, Part 1
Steps to Debt Freedom, Part 2
Final Steps to Debt Freedom
Updated August 2017
What kind of heart do you have? Is it one that can receive from God? Learn how to cultivate the kind of heart required for the power of God to flow in you and through you. In this course, we will review the teaching Jesus used to explain the necessary conditions of the heart that prepare a believer to receive every good and perfect gift from Him.
Lessons Include
A Heart That Receives
Cultivating Good Soil
Receiving Revelation Knowledge
How to Know the Will of God
Exclusive Content for Partners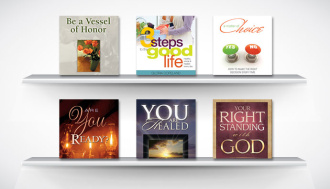 Need a breakthrough? Choose from dozens of books to download, enjoy and put into practice!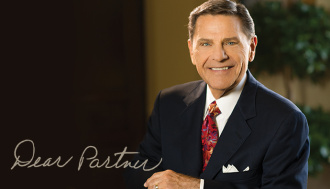 Read Kenneth Copeland's latest monthly letter to Partners and be blessed by the life-changing Word inside!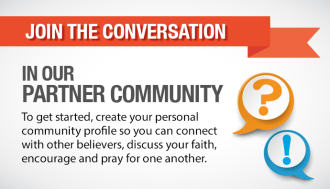 Connect with other Partners, join groups and grow together in a safe, Christian community just for you!